gET READY TO FEEL AND LOOK FANTASTIC! oUR MOTIVATIONAL, EDUCATED INSTRUCTORS WILL LEAD AND MOTIVATE YOU THROUGH SUPER TIME EFFECTIVE WORKOUTS ! looking great is one click away!!!
" Feel the vibe and join our tribe"
MONTHLY MEMBERSHIP-£49.95
JOINING FEE-£25.00
JOINT MONTHLY-£85
JOINT JOINING FEE-£40
 SPECIAL TRIAL OFFER 30 DAYS FOR £30 -unlimited classes✔️✔️✔️
 STUDIO AMENITIES
-Pristine, stylish purpose built studio
-Top quality workout accessories Yoga mats/straps/bricks
-A selection of dumbbells/kettlebells/spin bikes/
Monthly members get unlimited use of all our cutting edge Group Fitness classes.  That's right the more you workout, the more you benefit and the better you look and feel.
 MORNING                                                                                 EVENING 
MON-9.30-10.15am   Bench & Burn                                6pm-6.45pm Bench & Burn 
         10.30-11am       Lying Legs, Sculpt & Shape          7pm-7.45pm  Lying Legs & Core 
         11.15-11.45am   Chilled Body Mix 
TUES-9.30-10.15am Total Body Cond/Mix                      6pm-6.45pm Classic Cardio Mix 
         10.30-11am  Summer Arms & Upper Body Mix      7pm-7.45pm Arms Core & More 
         11.15-11.45am Mat Work Mix (Light/Mod) 
WED-9.30-10.15am  Butt Lift & Tummy Tuck                  6pm-6.45pm Butt Lift & Tummy Tuck 
        10.30-11am Vitality Tone Mix                                  7pm-7.45pmYoga Fit Mix (Standing) 
        11.15-11.45am Yoga Fit Mix (Standing) 
THURS- 9.30-10.15am Total Body Cond/Mix                   6pm-6.45pm Spin Interval & Cond/Mix 
              10.30-11.15am Mat Work Mix (light/Mod)           7pm-7.45pm Power Ring Mat Work Mix 
FRI-    9.30-10.15am Barre & Band Mix 
          10.30-11am Vitality Tone Mix 
          11.15-11.45 Chilled Body Mix 
                                             SAT- 9.30-10.15am  The Flow (New Class ) 
                                                    10.30-11.15am  Total Body Conditioning Mix 
                                             SUN-10am-10.45am Mat Work Mix Challenging 
                                                       11am-11.45am  Circuit Mix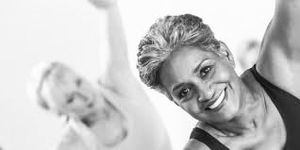 OPENING HOUS - Mon-Frid 8am-10pm
Sat-Sun 9am-6pm