We at Fitmix-Hub have encompassed the recommended guidelines for COV-19. Ensuring that your workout experience is not only motivational and effective, but also safe!  
Our ethos
A movement for people who want to develop a healthier fitness driven lifestyle.  Group fitness and personal training taught in a quality versus quantity style by motivational and inspiring instructors.   Pristine, stylish and purpose built space that delivers not just a workout but an experience that is driven by innovation.
 We sweat, We shape, We stretch and We have a BLAST doing it!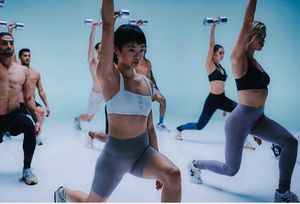 WE ARE INSPIRED BY THE BEST
WE ARE DRIVEN BY INNOVATION
We keep our eyes on what's hot and what's not