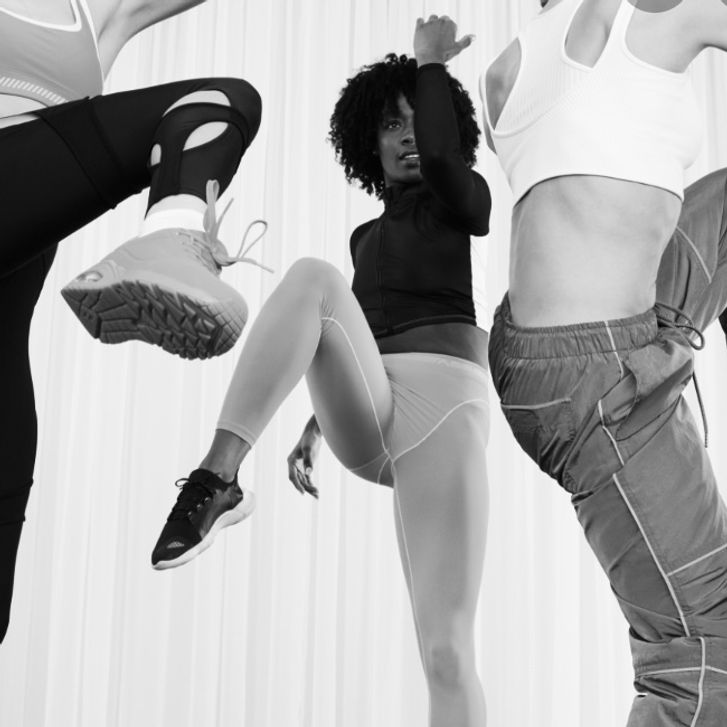 MORE THAN JUST A WORKOUT!
MAT WORK MIX- Based on the original works of Joseph Pilates and fused with the latest conditioning methods. This class will transform the way your body moves, looks and feels. Pilates is renowned for  helping athletic performance, firming and increasing muscle tone.  No muscles are ever over or under-trained.  Leave this class feeling worked out not wiped out. Level-Moderate
CONDITIONING MIX- Zero in on results with the next generation in muscle conditioning. Using body weight and a variety of resistance, work your body with lazer focus and precision for a quick effective workout.   Leave with a fit body and cool mind.-Level Moderate
CIRCUIT MIX- In 45 min flat,  you will work your total body using  dumbbells,  kettlebell and body weight. Charged intervals interspersed with active recovery,  spin,  jack  and curl your way to a healthier YOU!-Level Challenging
CHOREO CARDIO- Mix classic cardio with totally doable dance moves for a body fat blitz.. Shake what your Mama gave you as you jack, spin, jump and kick those calories off. Finish with a butt lift burn and soothing chill out. Level-Moderate
FIT FLOW MIX- A quicker paced blend of a variety of Yoga styles and athletic conditioning stretch. These are thoughtfully mixed together so your body will gain strength and improve flexibility at the same time. East meets west for a total body and mind experience. Level- Moderate
BARRE&BAND-There is a dream of a dancers body.-strong, sleek and contoured! Here we marry precision with high performance body sculpting (no dance moves) blending skill and sweat for fit body and cool mind! Shape thighs, see your arms tone and your abs flatten with this innovative workout. Level- Moderate/challenging
CHILLED BODY MIX- Using a variety of stretch, mobility and muscle release techniques. Unwind and recharge your body and mind with this therapeutic class. Level-Light 
HIT MIX Vitality - This class is aimed at the 60+ clientele.  Increase vitality, align posture, increase muscle tone with this wonderful 30 minute workout. You will also work on balance and body shape. All in all a great class for our + clients. 
LEVEL- Light 
SPIN MIX - This class takes on a few formats which can be, using Spin bikes in a circuit style workout, or like a traditional spin class , so remember to check. Whatever format it is, it's sure to be full throttle energy and calorie burning. 
LEVEL-Moderate- Challenging
SETS&REPS MIX
A total body shaping class. Using dumbbells, tubing and body weight. You will use classic exercises like squats, lunges, curls, and core to shape and define you from head to toe. Finish with a great all over stretch.
LEVEL Moderate- challenging
TOTAL BODY MIX
This class will deliver three 20 minutes sections 1-cardio, 1- sculpt- 1stretch.  Finish with a relaxing mind chill for a complete all over body blitz. Setting your weekend up feeling fit and sculpted.
LEVEL Moderate to challenging 
HIIT MIX 
Using intervals of Cardiovascular exercises and body weight conditioning, you will challenge your muscular stamina, strength and fitness with this bullet proof, no fuss blast. . 
GYM MIX
This class will be set up for members to use when classes are not in place. The circuit will comprise of the spin bikes, rowing machine, step up bench, barbells and much more. Great if you need to fit a workout in when classes are not scheduled.
See reception at studio for more info.
Classes can be booked through our App( App Store - Fitmix Hub) this will be available from July 25th. 
They can also be booked by phone on 0141-644 8200
.
" I love the precise instruction and attention to detail "